Our Approach to Care
At Frontida, we believe the key to quality care lies in trust, respect, compassion and dignity, and that the true measure of success is our residents' quality of life. That's why we work hard to deliver the highest quality individualized care that honors and celebrates the unique qualities of our residents, and why we make it our mission to support and guide families on their journey in finding the right home for their loved one.
We truly, truly care…for all the right reasons.
rbWidget_memorycare.Show("rb_widget_memorycare_content");
rbWidget_seniorliving.Show("rb_widget_seniorliving_content");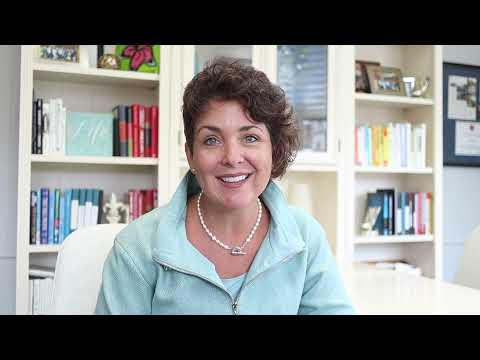 Contact Us to Discuss Your Family's Needs
Looking for care can be overwhelming. Let us be a resource to help you find the right place – whether that's Frontida or somewhere else. At Frontida, we pride ourselves on values that we don't just put on the wall, but that we live. Our caregivers, living out those values, are the reason we have been a top workplace for many years.
Where Do I Begin?
Not sure where to begin? We're here to help. Start by understanding the basics on our dedicated resources page.
Learn More
Life at Frontida
Ready to start the process of choosing the right home for your loved one? Find out more about Life at Frontida.
Learn More
LIFE AT FRONTIDA
Learn how we care for our residents
A network of physicians
You'll get access to our trusted network of visiting physicians, nurses, podiatrists and therapists that will provide focused, personalized care for your loved one.
Delicious, home cooking
No frozen, microwavable meals here. At Frontida, your loved one will enjoy delicious, home cooked meals served three times daily with snacks between.
24-hour personal care
Trust us–we want to ensure your loved one is safe and doing well. We ensure 24-hour supervision provided for residents' safety and wellbeing.
Testimonials
What our families have to say
"Frontida is a lovely home. I can see why people in the community speak so highly of Frontida Assisted Living!"
Barb W.
"Since coming to Frontida, my niece is talking more clearly, socializing, and doing activities that she wouldn't do before."
Resident's Aunt
Your mission to build trust is what drew me in from the beginning when my siblings and I were looking for a memory care home for mom. In the short time she has been there you have shown so much care and love to her.
Debbie Giles
"My cousin absolutely loves it at Frontida Assisted Living. She loves the people, loves the home, and really enjoys mingling with other residents."
Resident's Cousin
I am so grateful to have such a wonderful home for me to place Don in. I'd love to have him with me but cannot believe how happy I am to have Frontida and the great staff to take care of him–and me too. Thank you so much!
Mary
Thank you for all the extra things you do for the residents – for hanging in there during this bump in life and routines. We appreciate all you do – if there is anything we can do for you, please let us know! You are prayed over every day – that you all may stay healthy.
Carey P. and Sandra O.
Thank You! Those words don't cover how much we appreciate you all. Thank you for caring for our grandma so well. Thank you also for going above and beyond for our family during this extremely difficult time.
Gina, Janna, and Pat
Beyond grateful for the exceptional care our mom has been receiving at Frontida. She's happy to have made some new friends, enjoys the activities they do, and feels safe and well cared for. It's not an easy decision to place a parent in the care of others, yet we're confident she's happy and well cared for, which puts our minds at ease.
Jan Hartmann
Frontida was the best place for my mother the last year of her life. She was able to socialize and have friends to talk with and do activities with. The staff was exceptional with her and with all of our family. They did their best even with Covid lockdown to make sure we were able to talk with her and see her, even if it were just by FaceTime visits. Her last days there they were phenomenal in caring for her and keeping her as comfortable as possible with the help of Hospice. They allowed me to be with her while they cared for her that last week of her life, and I can't imagine not being able to. I would highly recommend Frontida to anyone who has a loved one that needs care, as it's a family atmosphere, where Angela and the staff are caring, understanding, good at listening and working with family members, as well as residents, and have fun activities for the residents.
Judy Braker
My mother passed away at Frontida on 7-3-19. She had been there for a little over a year, she had dementia. My family and I recommend Frontida for those needing memory care. They have an amazing staff that provided the best possible care for mom. The staff is always cheerful and positive. They spend a lot of time interacting with the residents. They put our minds at ease, we knew mom was being well cared for. We are so very happy we chose Frontida.
Pat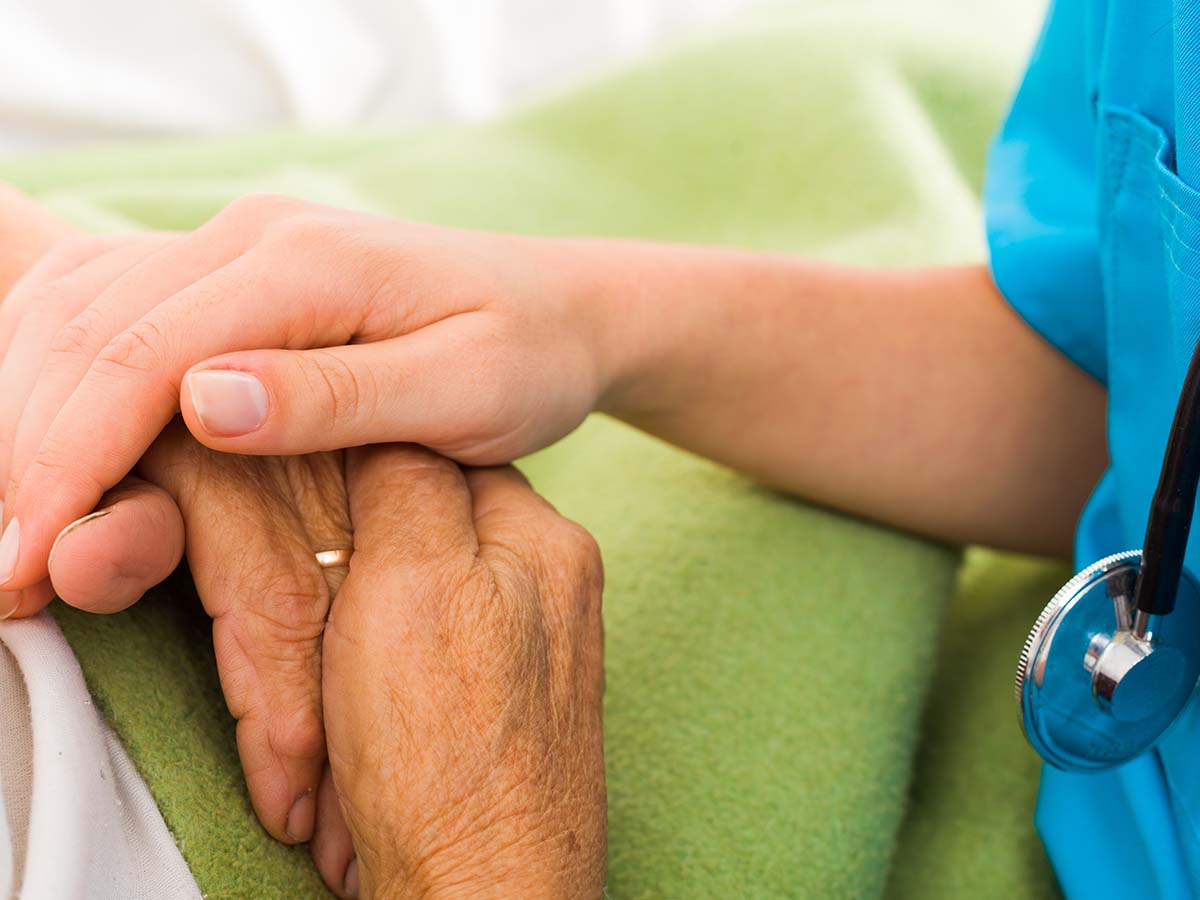 We just want to thank everyone for taking such great care of our mothers. During this very difficult time, it is reassuring to know they are loved and well taken care of. These pringles are just a small token for all you do and to let you all know how much we appreciate you!
Pat S. and Diane B.
I have been a caregiver now with Frontida for three years. Frontida has allowed me to caregive in such a special and loving way! I just love going to work and not only caring for my residence but it's also for the families. I really love working for a company that gives 100% and working with a team that has the same mission in caregiving as I do! I am so thankful to be part of a company that is always encouraging and wanting to teach me new things and help me grow as a person! I love so much caring for my residents and making each day special for them by getting to be myself and do what I love most which is being a caregiver! I would highly recommend for a family member to come see our house and experience it for yourself if you looking for somewhere for a loved one to go. I would also highly recommend this as a wonderful place to work for caregivers.
T.C.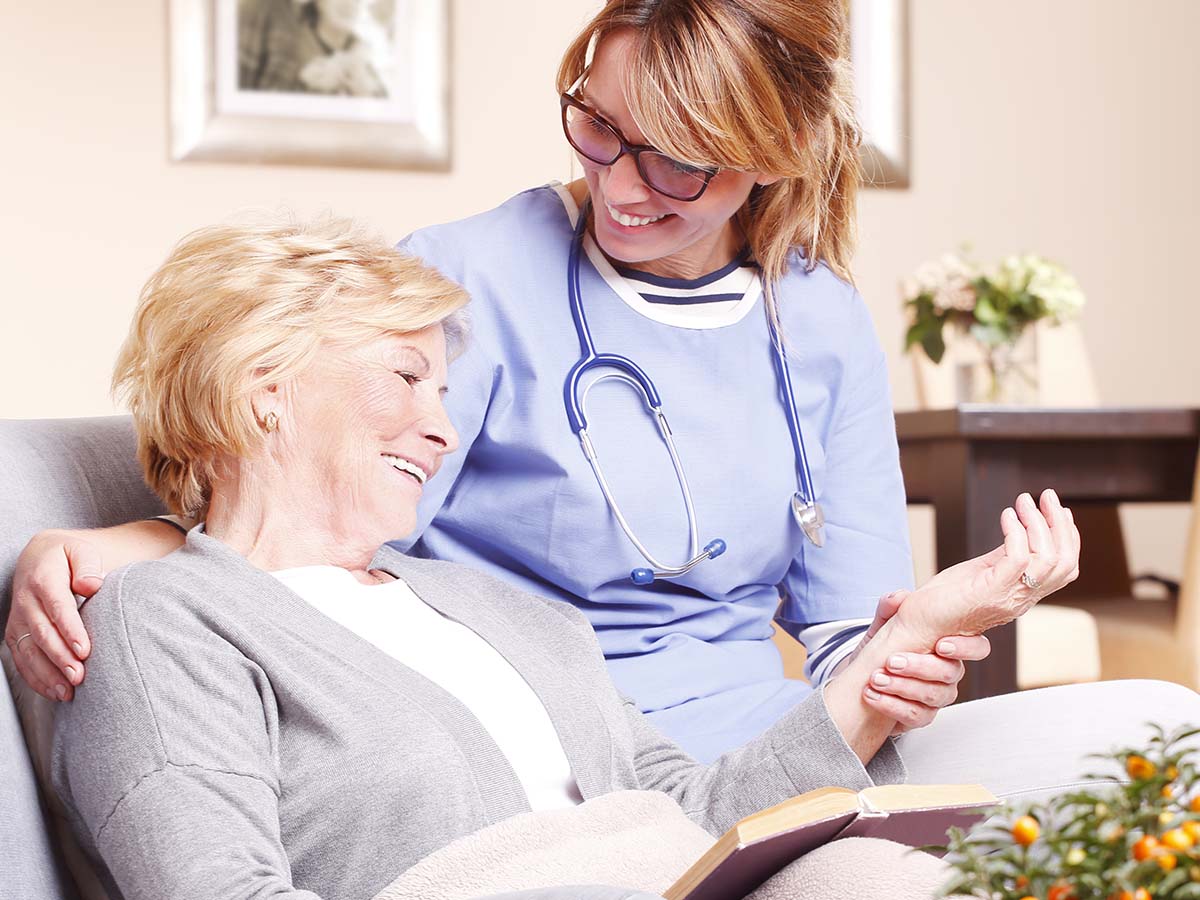 My brother-in-law is at Frontida. The experience so far was wonderful. The staff members are so caring and accommodating. They told me that for the first 30 days, they are going to be evaluating my brother-in-law. It's only been two weeks, and they are meeting all of his needs, his cares, and addressing us for dealing with a loved one in an assisted living facility. My brother-in-law loves the food. It's very homey-type meals. His room is beautiful. Their fun activities keep him entertained. It is a beautiful facility. It is very upbeat and proactive.
Julie
Our family is grateful for the love and care Mom received over the last four years. It was never going to be easy, but knowing Mom was safe and genuinely cared for was a huge relief. Frontida was her home, and by extension, it was also ours. Thank you for making us always feel welcome.
Resident's Family
Frontida is a company that truly stands by their values, the leadership team has provided so much support allowing us to get better every day. I have worked here for over a year and can honestly say we have done a 180. The care of our residents comes first and it shows. We continually strive to be a great place to work and take pride in how we treat others. It has been a phenomenal experience becoming part of the Frontida team, and I am very excited to see what the future holds.
Dennis P.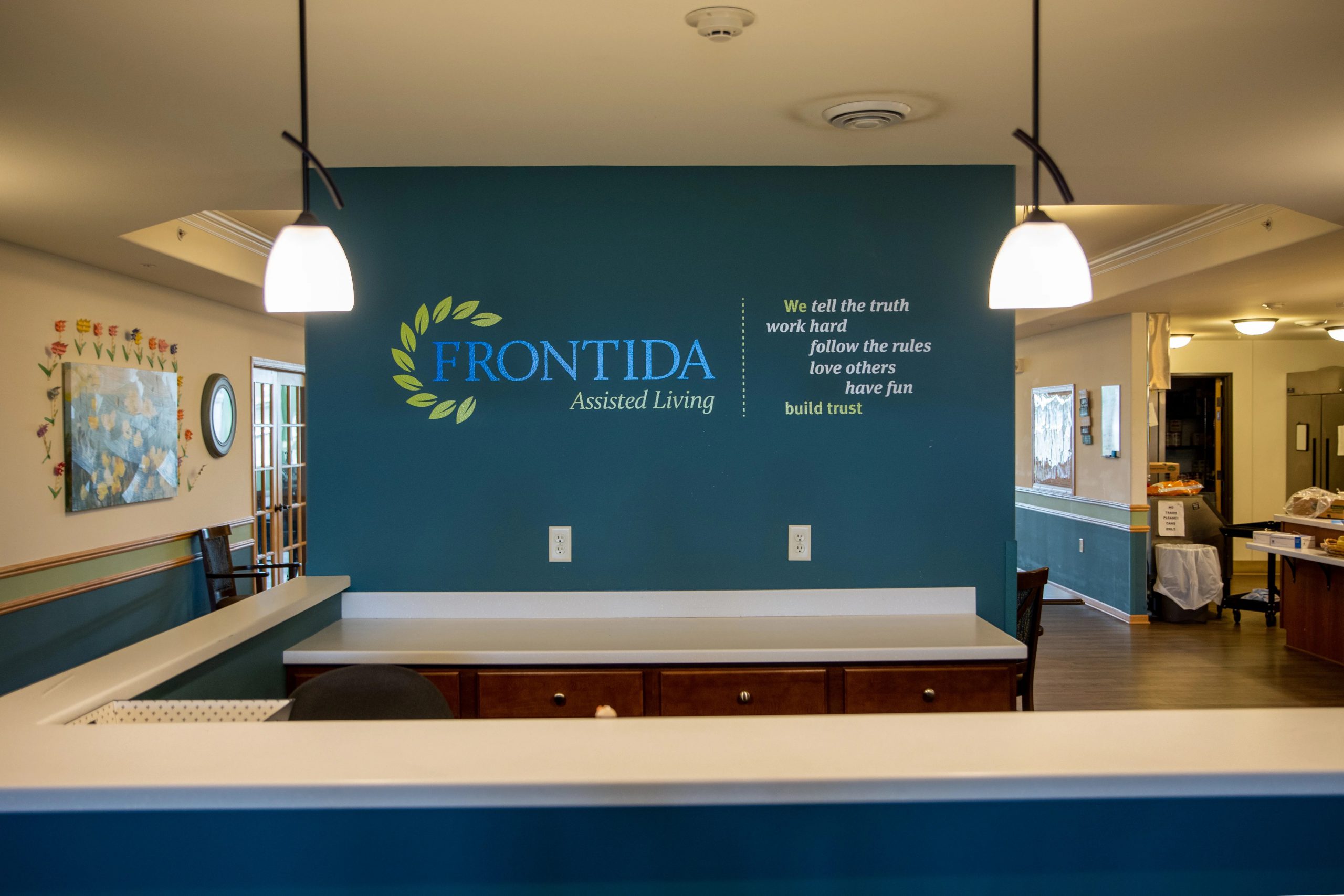 We are very pleased as a family with the care our mom is getting. Very impressed with the amount and quality of the activities you have for the residents. Keep up the good work!!!
Ric H.
I have had a great experience working here and am looking forward to my future with Frontida. The management and ownership involvement is incredible! The level of dedication the company has to the care of our residents is refreshing. Frontida also truly cares about their staff and investing in their growth and success. I would definitely recommend Frontida to anyone looking for a rewarding career or a dedicated home for their loved one.
Sam T.
Communication with administrators has been open and transparent. And they have been very helpful in our design of a unique personalized care plan. I greatly appreciate that collaboration. The caregiving staff is top-notch. The dedication and care they bring to the residents is superb. They've earned my trust and gratitude.
Todd F.
CONTACT US
"*" indicates required fields