Our Approach to Care
At Frontida, we believe the key to quality care lies in trust, respect, compassion and dignity, and that the true measure of success is our residents' quality of life. That's why we work hard to deliver the highest quality individualized care that honors and celebrates the unique qualities of our residents, and why we make it our mission to support and guide families on their journey in finding the right home for their loved one.
We truly, truly care…for all the right reasons.
We are expanding into Germantown, WI!
Where Do I Begin?
Not sure where to begin? We're here to help. Start by understanding the basics on our dedicated resources page.
Learn More
Life at Frontida
Ready to start the process of choosing the right home for your loved one? Find out more about Life at Frontida.
Learn More
LIFE AT FRONTIDA
Learn how we care for our residents
A network of physicians
You'll get access to our trusted network of visiting physicians, nurses, podiatrists and therapists that will provide focused, personalized care for your loved one.
Delicious, home cooking
No frozen, microwavable meals here. At Frontida, your loved one will enjoy delicious, home cooked meals served three times daily with snacks between.
24-hour personal care
Trust us–we want to ensure your loved one is safe and doing well. We ensure 24-hour supervision provided for residents' safety and wellbeing.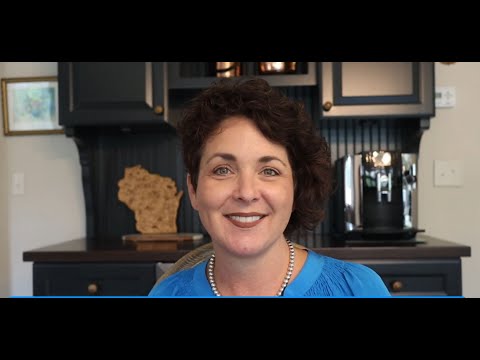 Our Response to COVID-19
Crystal Miller, CEO of Frontida, talks you through our journey of awareness, understanding and prioritized action against the COVID-19 virus, and the resulting success of opening our doors to resident's families while maintaining the utmost health protection for all residents.
Testimonials
Learn how we care for our residents
Thank you so much for providing a comfortable and caring home for our mother. We have been very fortunate to have you and your team taking care of our mother and doing the chores she needed done 24 hours each day. Mom always said, "They are so good to me here." Your love for our mother is overwhelming in many ways!
Family Member, Adelaide Place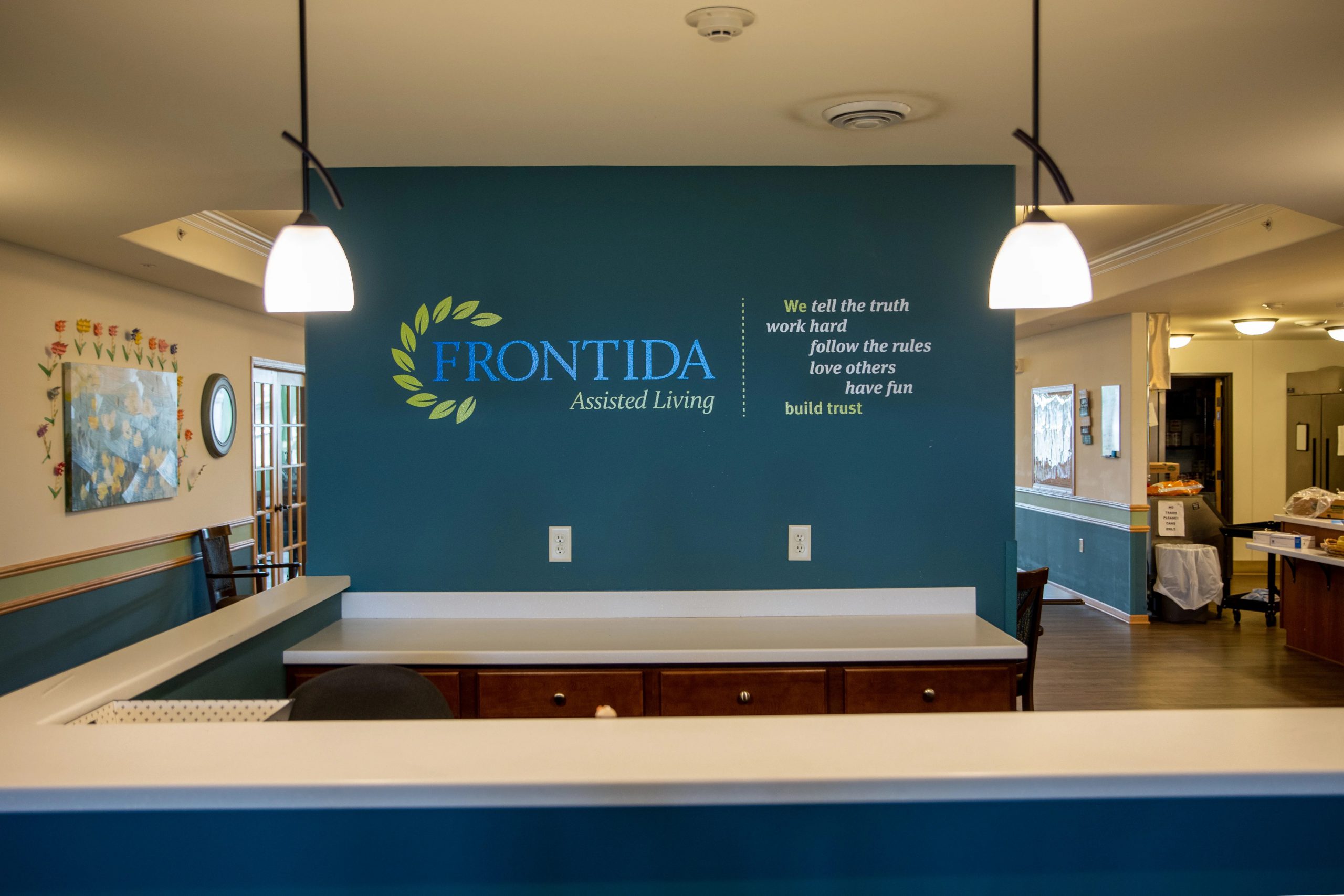 Your thoughtful wishes and caring smiles are all I need to know that you are the right Assisted Living for my Dad. I am so happy my Dad, my family, and I got to know each and every one of you. I would choose you all over again. Thank you from the bottom of my heart.
Barb, Family Member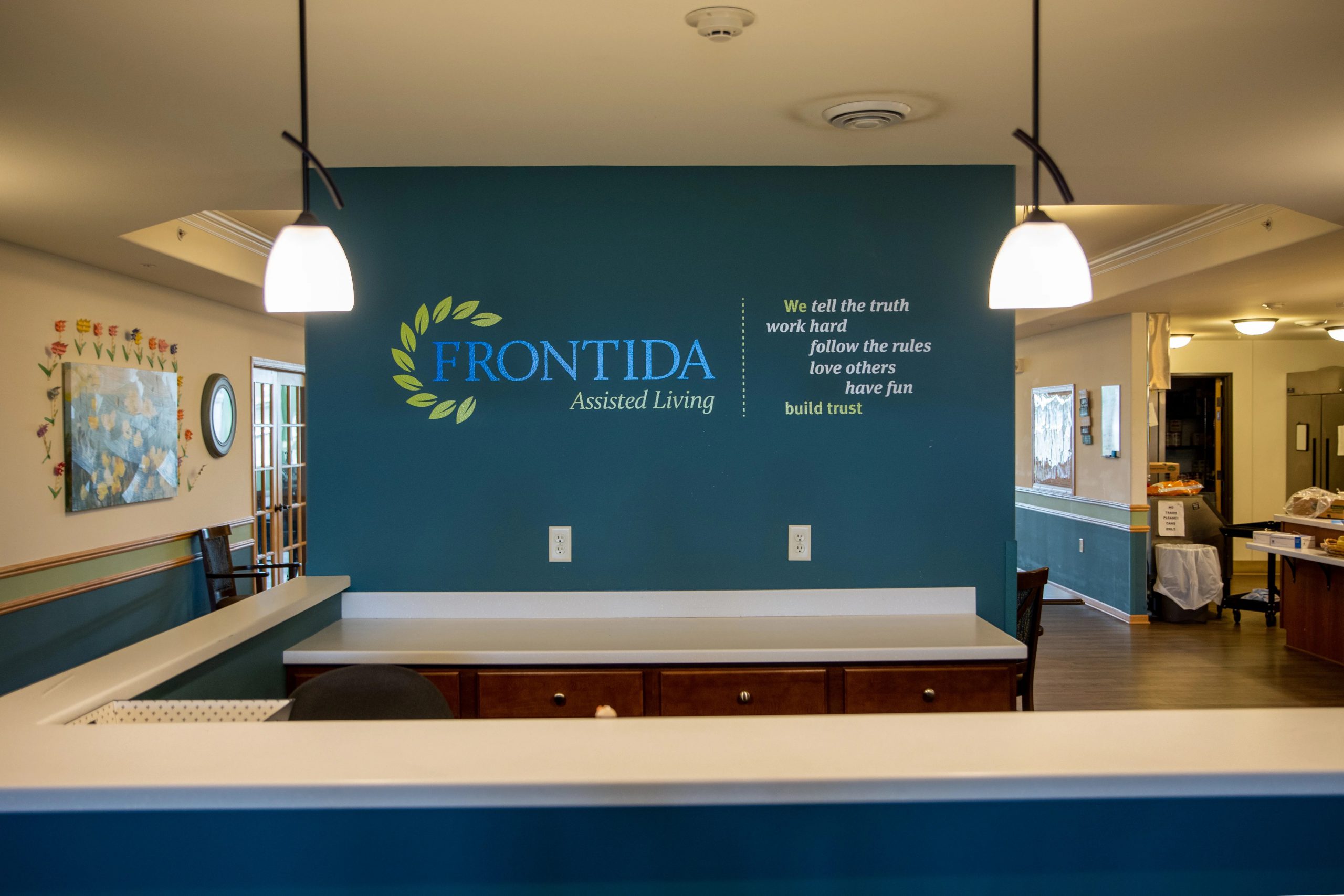 Contact Us
Have Questions?