Clifden Court Assisted Living & Memory Care
One Campus, Three Homes: Assisted Living + Specialized Memory Care Residences
Community Relations Director
Professional and compassionate care you can trust in Greendale.
Clifden Court is a campus with three buildings that provide a continuum of care offering different levels of assistance in the Village of Greendale. Our Assisted Living community offers traditional-style assisted living care, ideal for residents who may not safely be able to live alone but still desire a high level of independence and need less hands-on support from specialized staff.
Enhanced Assisted Living is available as needs change and the care level increases. You'll find what you need in one of our communities, making the transition as smooth as possible.
Our Memory Care community is specifically designed to provide a safe and calming environment for individuals with Alzheimer's and dementia, coupled with exemplary service and programming delivered by highly-trained caregivers who understand the complexities of memory loss at an individual level.
Private Suites
92 suites with fully-accessible bathrooms
Accessible
Full handicapped-accessibility
Furnished
Fully-furnished, semi-furnished, or unfurnished rooms
Salon Services
Relaxing beauty salon area
Programs & Services
Specialized memory care program tailored to the unique needs of your loved one
Individualized care plan to suit each resident's level of care and personal interests, while also encouraging healthy social interaction
Dedicated Life Enrichment Coordinator to plan and schedule meaningful activities for all residents
Dedicated team of nurses to oversee your loved one's health and wellness
Access to caregivers who have been trained to serve people with dementia, including Memory Care training from the Alzheimer's Association
Daily assistance with personal grooming, medication, mobility and similar tasks
Housekeeping and laundry services
Delicious home-cooked meals served three times daily with snacks between
24-hour supervision provided for residents' safety and wellbeing
Team of dedicated and compassionate caregivers who interact with our residents
Access to our trusted network of visiting physicians, nurses, podiatrists and therapists
Regular communication with our residents' families to keep them up to date
Amenities
On-site dining in a social setting
Garden patio with raised planters and gazebo
Spacious community rooms
Beauty salon
Private dining room for family events
Cozy sun porch and living rooms for visiting
Game room
Enclosed courtyard complete with grill, patio tables and lots of fresh air!
Community Highlights
Three beautiful assisted living communities with family-like atmospheres
Accessible for canes, walkers, wheelchairs and motorized scooters
Dedicated Memory Care home to provide safe and calming spaces, specialized programming, comfort and security for residents suffering from memory loss
Individualized care plan to suit level of care and personal interests
Independence and individuality is strongly encouraged, however, we always provide assistance when our residents need or request it
Experienced and passionate team of caregivers who treat our residents All-inclusive rates based on the level of care needed, no hidden fees
Delicious meals served three times daily and snacks
Trusted network of visiting physicians, nurses, podiatrists and therapists
When your loved one can no longer live at home, we're here to help.
Get in touch with our trusted team to learn more about care options for your loved one or to schedule a tour at Clifden Court.
Bob Best
Executive Director
Cindy Ovokaitys
Move-In Coordinator
Greendale, WI ~ Assisted Living Community
6801 W. Loomis Road
Greendale
,
WI
53129
(414) 858-0700
TESTIMONIALS
What our families have to say
"Frontida is a lovely home. I can see why people in the community speak so highly of Frontida Assisted Living!"
Barb W.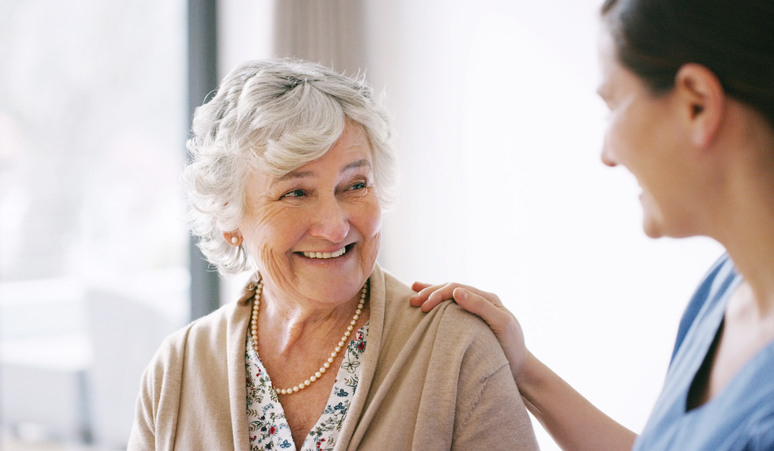 Thank you for all the extra things you do for the residents – for hanging in there during this bump in life and routines. We appreciate all you do – if there is anything we can do for you, please let us know! You are prayed over every day – that you all may stay healthy.
Carey P. and Sandra O.
Your mission to build trust is what drew me in from the beginning when my siblings and I were looking for a memory care home for mom. In the short time she has been there you have shown so much care and love to her.
Debbie Giles
Thank You! Those words don't cover how much we appreciate you all. Thank you for caring for our grandma so well. Thank you also for going above and beyond for our family during this extremely difficult time.
Gina, Janna, and Pat
Beyond grateful for the exceptional care our mom has been receiving at Frontida. She's happy to have made some new friends, enjoys the activities they do, and feels safe and well cared for. It's not an easy decision to place a parent in the care of others, yet we're confident she's happy and well cared for, which puts our minds at ease.
Jan Hartmann
Frontida was the best place for my mother the last year of her life. She was able to socialize and have friends to talk with and do activities with. The staff was exceptional with her and with all of our family. They did their best even with Covid lockdown to make sure we were able to talk with her and see her, even if it were just by FaceTime visits. Her last days there they were phenomenal in caring for her and keeping her as comfortable as possible with the help of Hospice. They allowed me to be with her while they cared for her that last week of her life, and I can't imagine not being able to. I would highly recommend Frontida to anyone who has a loved one that needs care, as it's a family atmosphere, where Angela and the staff are caring, understanding, good at listening and working with family members, as well as residents, and have fun activities for the residents.
Judy Braker
I am so grateful to have such a wonderful home for me to place Don in. I'd love to have him with me but cannot believe how happy I am to have Frontida and the great staff to take care of him–and me too. Thank you so much!
Mary
My mother passed away at Frontida on 7-3-19. She had been there for a little over a year, she had dementia. My family and I recommend Frontida for those needing memory care. They have an amazing staff that provided the best possible care for mom. The staff is always cheerful and positive. They spend a lot of time interacting with the residents. They put our minds at ease, we knew mom was being well cared for. We are so very happy we chose Frontida.
Pat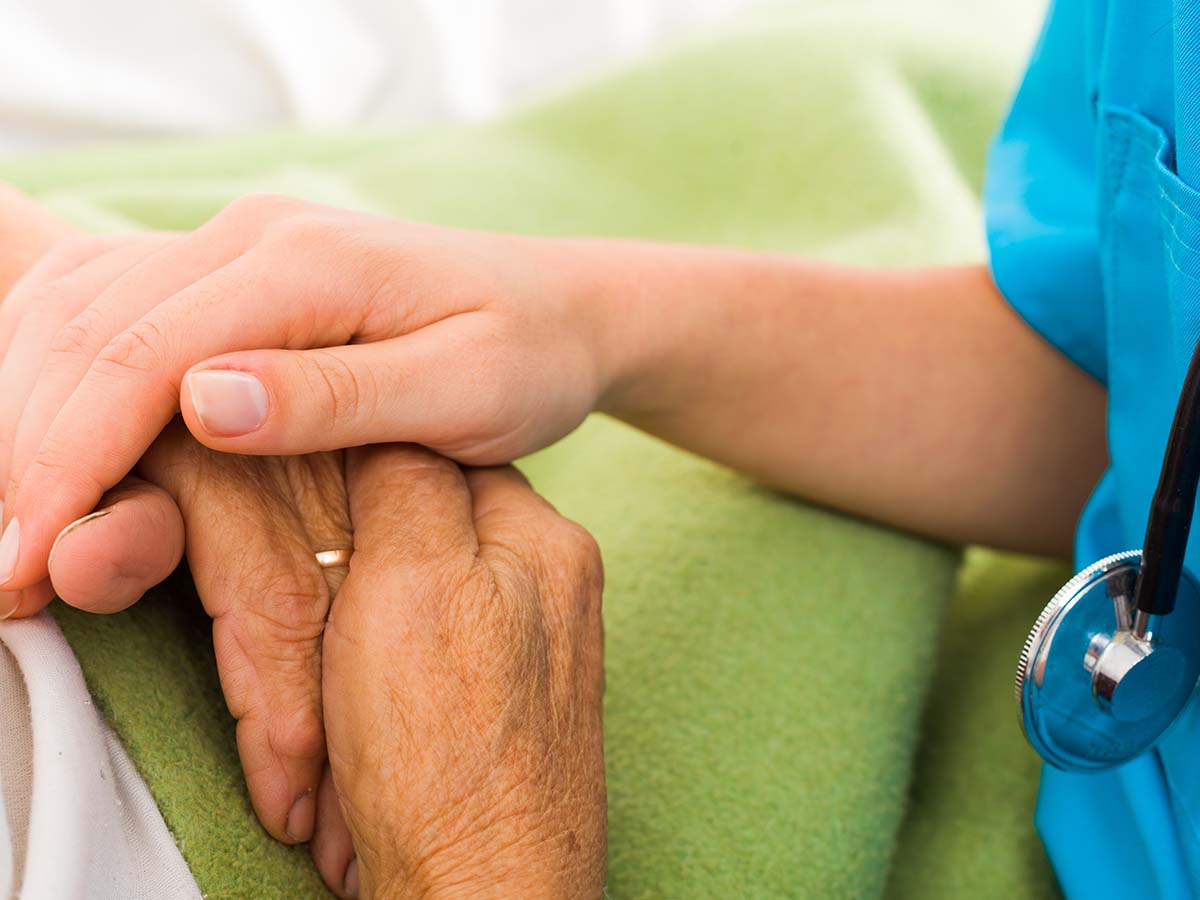 We just want to thank everyone for taking such great care of our mothers. During this very difficult time, it is reassuring to know they are loved and well taken care of. These pringles are just a small token for all you do and to let you all know how much we appreciate you!
Pat S. and Diane B.
"Since coming to Frontida, my niece is talking more clearly, socializing, and doing activities that she wouldn't do before."
Resident's Aunt
"My cousin absolutely loves it at Frontida Assisted Living. She loves the people, loves the home, and really enjoys mingling with other residents."
Resident's Cousin
Frontida is a company that truly stands by their values, the leadership team has provided so much support allowing us to get better every day. I have worked here for over a year and can honestly say we have done a 180. The care of our residents comes first and it shows. We continually strive to be a great place to work and take pride in how we treat others. It has been a phenomenal experience becoming part of the Frontida team, and I am very excited to see what the future holds.
Dennis P.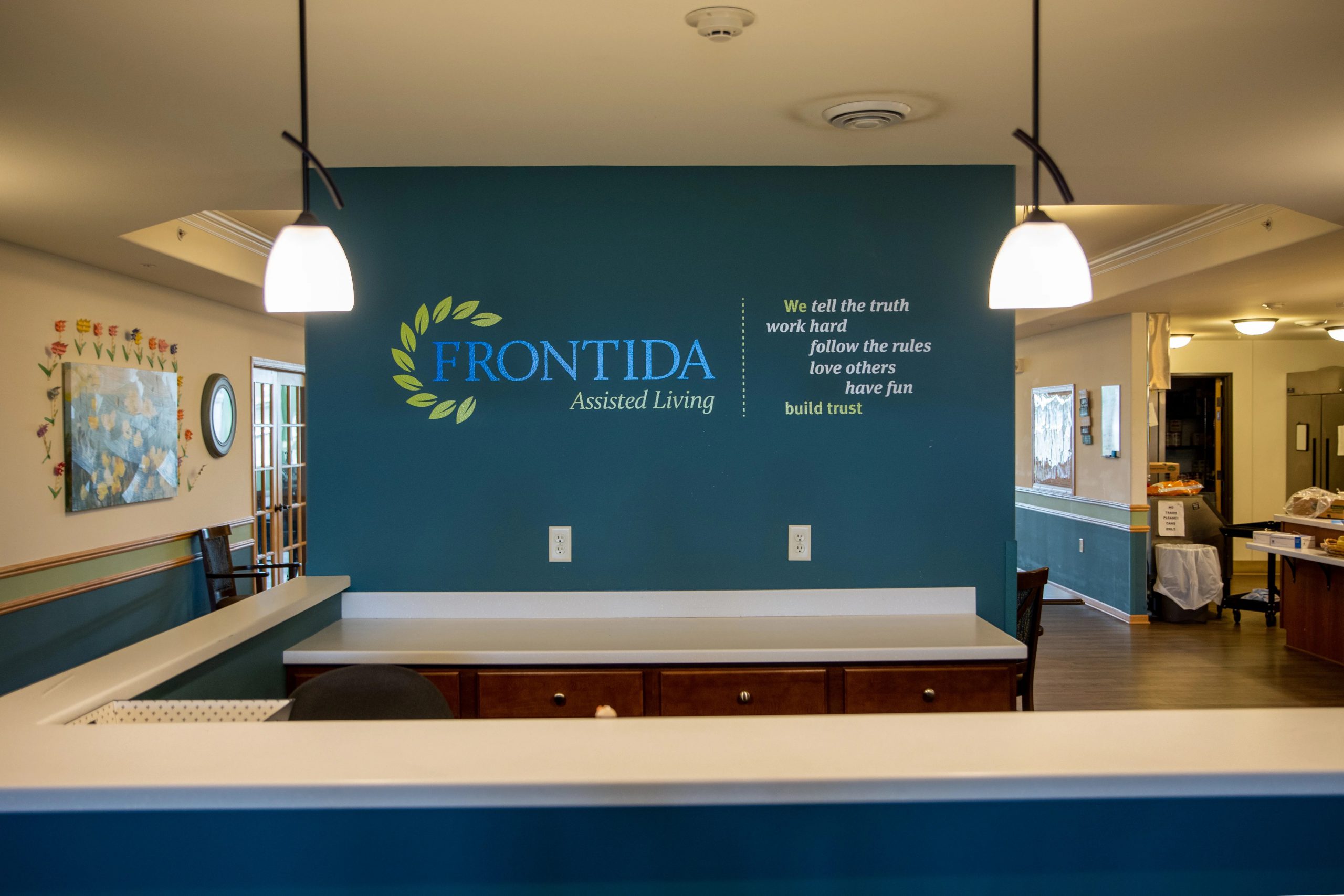 My brother-in-law is at Frontida. The experience so far was wonderful. The staff members are so caring and accommodating. They told me that for the first 30 days, they are going to be evaluating my brother-in-law. It's only been two weeks, and they are meeting all of his needs, his cares, and addressing us for dealing with a loved one in an assisted living facility. My brother-in-law loves the food. It's very homey-type meals. His room is beautiful. Their fun activities keep him entertained. It is a beautiful facility. It is very upbeat and proactive.
Julie
Our family is grateful for the love and care Mom received over the last four years. It was never going to be easy, but knowing Mom was safe and genuinely cared for was a huge relief. Frontida was her home, and by extension, it was also ours. Thank you for making us always feel welcome.
Resident's Family
We are very pleased as a family with the care our mom is getting. Very impressed with the amount and quality of the activities you have for the residents. Keep up the good work!!!
Ric H.
I have had a great experience working here and am looking forward to my future with Frontida. The management and ownership involvement is incredible! The level of dedication the company has to the care of our residents is refreshing. Frontida also truly cares about their staff and investing in their growth and success. I would definitely recommend Frontida to anyone looking for a rewarding career or a dedicated home for their loved one.
Sam T.
I have been a caregiver now with Frontida for three years. Frontida has allowed me to caregive in such a special and loving way! I just love going to work and not only caring for my residence but it's also for the families. I really love working for a company that gives 100% and working with a team that has the same mission in caregiving as I do! I am so thankful to be part of a company that is always encouraging and wanting to teach me new things and help me grow as a person! I love so much caring for my residents and making each day special for them by getting to be myself and do what I love most which is being a caregiver! I would highly recommend for a family member to come see our house and experience it for yourself if you looking for somewhere for a loved one to go. I would also highly recommend this as a wonderful place to work for caregivers.
T.C.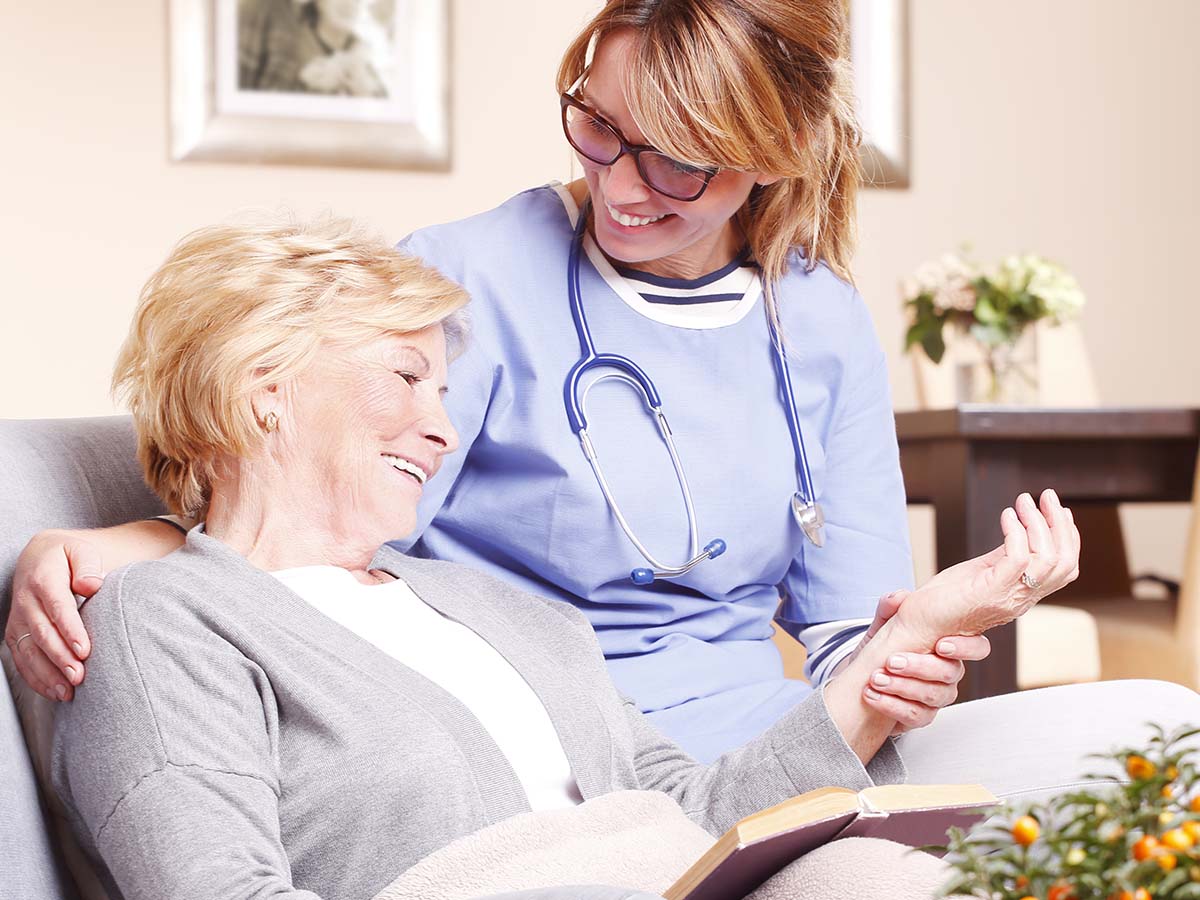 Communication with administrators has been open and transparent. And they have been very helpful in our design of a unique personalized care plan. I greatly appreciate that collaboration. The caregiving staff is top-notch. The dedication and care they bring to the residents is superb. They've earned my trust and gratitude.
Todd F.
Thank you for letting us assist in the care of [Resident] at Clifden Court. We were impressed at the care and caring attitude given to the resident and her family by all your staff. Adrien was a great asset in coordinating care and in his ability to help with a hospice patient. Others of our team who worked with the resident heard family express appreciation of your great care.
Staff at Legacy Hospice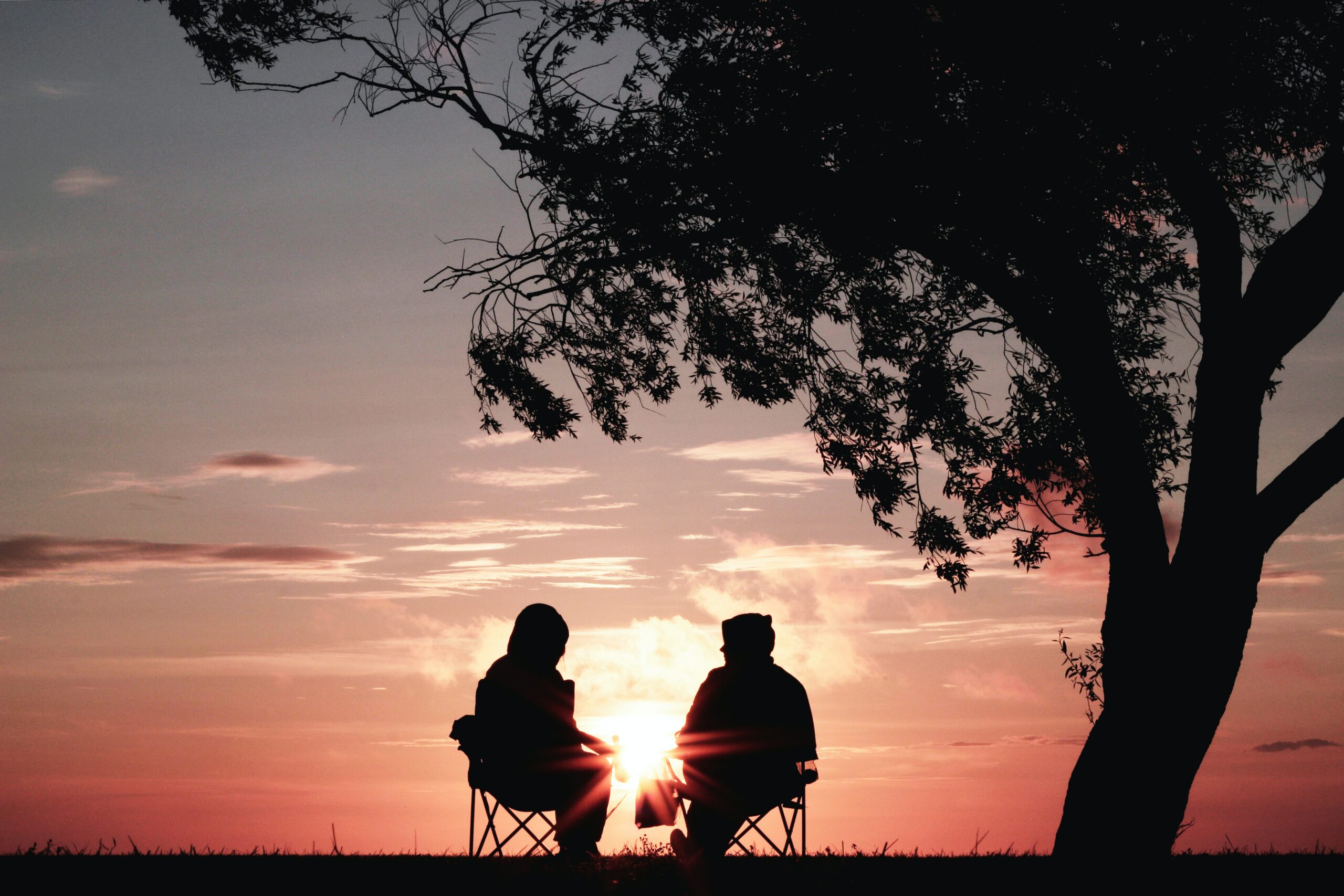 We have been VERY pleased with the care my mom has been receiving at Frontida!  We really like the gals who are there caring for her.  With mom's change in medications she is doing a lot better.  THANK YOU all again for the great care you are giving our mom!
Laura H.
It feels much more like a family than any of the other places she was.  I feel good having her there!
Linda
Schedule a Tour
"*" indicates required fields