Access the Quality Assisted Living Care You Need in East Central Wisconsin at
Frontida of Kimberly
Access customized Assisted Living and Memory Care in a home-like setting in Kimberly, Wisconsin
Frontida of Kimberly—Because you deserve the best in senior living and care in Outagamie County, WI
In the heart of beautiful Fox Valley, WI, you'll find a warm, welcoming assisted living and memory care community like no other.
With a commitment to providing comprehensive, whole-person care, all our handpicked team members share our deep and abiding dedication to supporting and nurturing our residents to rediscover the joy and spark in their lives.
When your loved one calls our assisted living and memory care community home, they'll enjoy a unique balance between security and independence—coupled with the peace of mind of knowing great care and support are always available, anytime.
Our unique community design features two distinct senior living homes—each one a testament to our desire to meet the senior living and care needs of our valued residents.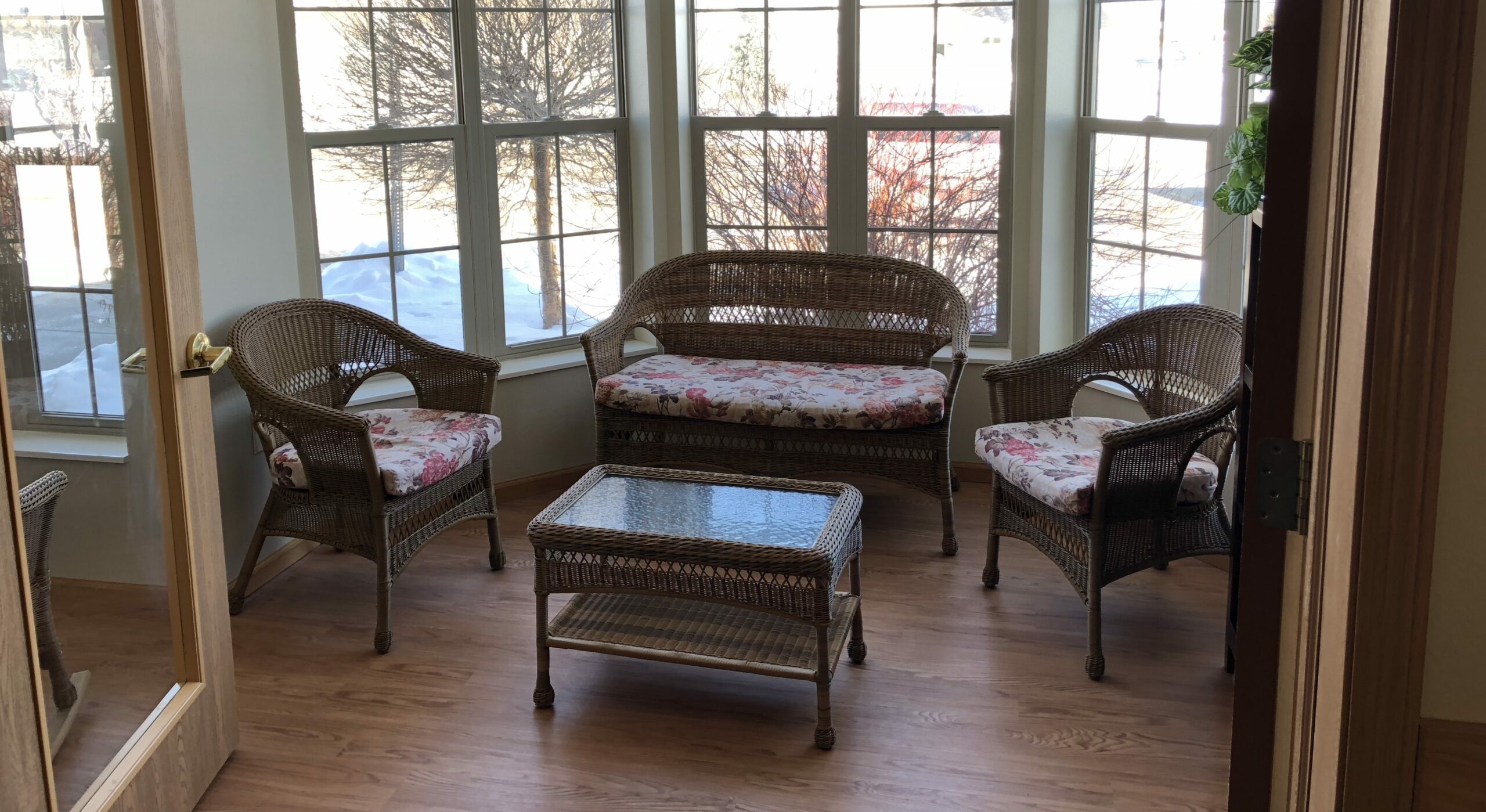 Our dedicated assisted living home is designed to support the daily needs of our residents who treasure their independence but have daily needs that require additional assistance and mean they're no longer able to reside safely in their own homes.
Our memory care home is dedicated to meeting the daily needs of our residents with changing cognition and types of dementia. Here, our expert team receive extensive training in understanding and providing for the unique needs of those living with dementia and other cognitive conditions. We provide specialized programming and care in a comfortable, secure environment that feels like home.
When your loved one calls our community home, our campus offers them access to the level of care they need to experience the quality of life they deserve. Even if their daily needs should change, they'll always have a home, here at Frontida of Kimberly.  
While we don't do what we do for the accolades, Frontida of Kimberly was recently recognized in the Times-Villager for winning the "Small Business Achievement Award" from the Heart of the Valley Chamber of Commerce. It's always rewarding when your mission to provide great care is recognized.
Interested in learning more about Frontida of Kimberly Assisted Living in Kimberly, WI? We'd love to offer you the personized guidance you need to decide if our assisted living and memory care services are right for your family's senior living needs.
When you're ready, we'd love the chance to show you around during your in-person tour.
Scheduling your tour is quick and easy!
What can we expect at Frontida of Kimberly Assisted Living?
Imagine your loved one with increased daily needs having access to the specialized support and care they need, in a home-like setting…
Imagine the peace of mind you'll feel, knowing they're receiving the comprehensive, compassionate assistance they need to make their life easier and more joyful…
At Frontida of Kimberly, we provide the best in senior living and care, to uplift our residents and support their loved ones in releasing their burden of worry.
Our fully-accessible communities provide a safe, familiar, comfortable environment, where our residents feel secure and right at home.
Our specialized programming and individualized care plans allow us to customize our services to suit your loved one's personal preferences and needs.
Our friendly, expert caregivers encourage independence, participation, and help each resident to rediscover the purpose in their lives.
And families love our all-inclusive rates, with no hidden fees, that are based around the unique care needs of each resident were honored to serve.
Interested in learning more about our assisted living and memory care community?
What senior living floor plans are available at Frontida of Kimberly?
At Frontida of Kimberly in Kimberly, WI, we offer two unique options for senior living and care—to meet the personal daily needs of all our valued residents.
Whether you choose our assisted living home or our memory care home setting, your loved one with daily care needs will have access to everything they need to live the life they deserve, all on one beautiful campus.
With 40 private suites, and double-occupancy suites available, you're sure to find the senior living layout that's ideal for your senior living needs. All our resident suites feature fully accessible bathrooms, and round-the-clock access to the top-quality care you expect from a Frontida Assisted Living community.
Prices Starting at: $5,095 for assisted living and $5,780 for memory care
You have questions and Frontida has answers
Because we're here to support the needs of our residents, Frontida of Kimberly Assisted Living and Memory Care tailors our programs and services to meet the needs and preferences of those who call our community home.
When you trust us with your loved one's senior living and care needs, you can expect:
Memory Care programming, tailored to your loved one
Individualized care planning
A robust schedule of fun, meaningful activities and events
Expert nurses to closely monitor your loved one's health and wellness
Caregivers with advanced trained to serve people with dementia, including Memory Care training from the Alzheimer's Association
Assistance and skilled support with activities of daily living
Laundry and housekeeping services
Delicious, nutritious meals and snacks
Round-the-clock care and supervision for resident safety
Connections with our network of trusted doctors, nurses, specialists, and therapists
We'll also ensure you're always kept in the loop of your loved one's life and care needs. We welcome family involvement in our care teams and encourage you to visit whenever possible.
Frontida of Kimberly is here for you. That's why our assisted living and memory care community in Kimberly, WI offers many unique amenities that are enjoyed by our residents and their guests.
Our senior living community features:
Accessibility for all types of mobility—from canes to walkers, wheelchairs to motorized scooters
Our skylit living room with cozy fireplace and our spacious indoor recreation area
Our many private and comfortable areas to gather with family and friends
Our private courtyard patio and backyard area
Our state-of-the-art security measure, including secured delayed egress doors in our memory care home
Plus, our senior living campus is situated within a safe residential neighborhood in a town that's viewed as one of the best places to live in Wisconsin. Our campus is convenient to favorite local restaurants and public transportation.
Contact Frontida of Kimberly
Kimberly, WI ~ Assisted Living Community